Meet the I-9 compliance tracking challenges of today und morgen
Form I-9, or the Employment Eligibility Verification form, is a United States Citizenship and Immigration Services (USCIS) form that verifies the identity and employment authorization of any individual employed in America.
Employers or authorized representatives must complete the form for every worker they hire, whether they are citizens or non citizens. To enforce compliance, employers must keep track of over 1200 Form I-9 rules and timelines. This can be challenging and lead to I-9 and immigration problems that could cost your business dearly.
Was ist compliance tracker software?
Forms I-9 involve a lot of paperwork. Mistakes are easily made due to many reasons, including untrained or poorly trained staff, poor supervision, or failure to conduct internal audits and effectively catch mistakes. Some of the most common challenges include:
Incomplete or incorrect form sections (such as missing signatures or checkboxes, or false information)
Failure to provide or verify supporting documentation
Missed filing deadlines
Armed with a best-in-class solution like the Tracker I-9 Compliance, you easily overcome the risks and expenses of outdated, obsolete I-9 processes and rest easy knowing you're protecting yourself and your business with effective compliance tracking software.
Benefits of i-9 compliance tracking
In 2018, between 60-80% of paper Form I-9s went missing, were incomplete, or contained mistakes and errors. Companies found to have I-9 and immigration problems can quickly find themselves a spotlight in the 24-hour media cycle, creating risk to your brand and reputation. The best way to make sure your employment eligibility forms are being filled out accurately and on-time is to consider an electronic solution such as compliance software.
Taking your I-9 digital can provide greater efficiency, with secure paper form scanning and manual key entry services. Converting your archived paper I-9s into compliant and easily manageable electronic forms can lower the risk of paper-driven error while maintaining a paper trail for future audits.
Tracker I-9 Compliance tracking software is the industry's most advanced I-9 compliance offering. From paper form digitization to ongoing electronic I-9 management, this cloud-based, user-friendly solution created by immigration experts with a perfect 20+ year track record of zero client fines.
Better efficiency and integration
Designed specifically for HR and Legal teams that require full I-9 compliance, its robust capabilities and ease of use make compliance tracking simple and intuitive for HR and legal teams.
Smart workflows submit eligible I-9 records automatically to E-Verify® as they're completed to ensure on-time processing.
API integration with your existing HRIS systems distributes clean data across all departments, offering Single Sign-On (SSO) for efficient login.
Improved compliance
Created by internationally recognized immigration experts, it's the only smart I-9 compliance tracking software that maintains a perfect track record of zero client fines in ICE audits.
Expose potential errors for efficient remediation, while establishing detailed audit trails to ensure fully compliant electronic forms.
A personalized dashboard keeps each manager focused on open items that need attention to assure on-time submission.
Manage timelines of all remote hires from one simple interface.
Conveniently schedule mandatory in-person ID verification with any of Tracker's 300 Remote I-9 Centers and thousands of mobile officers, located across all 50 states – with just one click.
Complete audit protection
We've partnered with the industry's leading applicant tracking, onboarding, and human capital management providers, ensuring data is complete and accurate for audits.
USCIS-compliant audit trails and support: Three tiers of customized audit support and legal consultation, designed to fit any budget and team, including form preparation and assistance with agent communication.
Superior security
Manage the progress of all I-9s forms from a fully encrypted, cloud-based solution to ensure data protection, equipped with powerful, real-time reporting tools.
Paper form conversion
Fully-secure paper form scanning and manual key entry services for U.S. organizations and firms. Effortlessly convert hundreds or thousands of archived paper I-9s into compliant and easily manageable electronic forms that are critical for compliance tracking.
Get quick help with I-9 & E-Verify management
Our on-demand I-9 Help Center is standing by to assist with processing Form I-9s and E-Verify for remote hires – from simple compliance questions to handling the entire remote-hire workflow, including facilitating communication between the employee and Section 2 processing center.
A proven suite of legal, HR, and risk management technology solutions
Tracker I-9 Compliance is just one member of a comprehensive portfolio of solutions for helping organizations mitigate risk and optimize performance.
Einwanderungs-Tracker
Die ursprüngliche, vollständig anpassbare Software zur Verwaltung von Einwanderungsfällen für Anwaltskanzleien des 21. Jahrhunderts bietet die intuitivste Lösung für Unternehmen, die eine vollständige Einhaltung der Vorschriften verlangen.

TAP Workflow-Automatisierung
Mit TAP können Sie nahezu jeden sich wiederholenden manuellen Prozess automatisieren, so dass Sie sich auf das Wesentliche konzentrieren können: die Arbeit zu erledigen, anstatt sich mit Workflows herumzuschlagen.
PolicyHub
Die Verwaltung von Richtlinien wird so einfach wie nie zuvor, da intuitive, integrierte Tools sicherstellen, dass Richtlinien effizient verwaltet und durchgesetzt sowie korrekt gepflegt, verteilt und bescheinigt werden.
TeamConnect
Die am weitesten verbreitete End-to-End-ELM-Plattform, auf die sich die weltweit führenden Rechtsabteilungen bei der Verwaltung der wichtigsten juristischen Prozesse und Abläufe verlassen.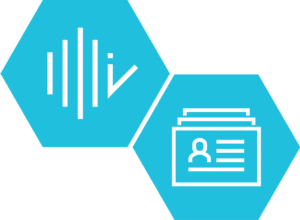 Erfahren Sie mehr über unsere bewährten, branchenführenden Lösungen für I-9 und Immigration Management.