For 2019 Legal Operations Success, Prime the Pump!
2019 may go down as the Year of Legal Operations, as corporate legal departments turn to it to in increasing numbers. But how can they be sure of implementing effective und efficient Legal Ops?
One sign of this movement has been the almost exponential growth in recent years of the Corporate Legal Operations Consortium (CLOC).  Founded in the U.S., it's now expanded overseas with CLOC Institute conferences in the United Kingdom and Australien.  The organization and its membership are possessed of the kind of pioneer spirit and innovative energy that you typically see from those who realize they're helping to drive significant change in their industry.
A response to new pressures
This growth is, of course, the result of how companies and legal teams are confronting an increase in complex and overlapping legal and regulatory obligations, the global complexities of expanding into new regions (even if just via e-commerce), and other demands resulting in more work and responsibility for in-house legal staff. But they're also being directed to control costs and boost productivity.
So, in an environment where legal departments are being challenged to "do more with less," the only real route to success is to have the right processes and technology in place to optimize the performance of Legal Operations and drive ROI. That frees up legal staff to focus on what they're actually getting paid to do – the work of legal.
As businesses grow, many legal teams are under mounting pressure to control spend and maintain work quality, gain visibility into the entire legal department, and derive more high-value work from their attorneys.
But if you're expecting to do this with yesterday's methods, processes, and tools? Then the first thing you need to do is disabuse yourself of the idea that you'll be maximizing the value of your Legal Ops, because you've shackled them from the start.
To prime a Legal Operations team for success in 2019, there are ten "must-have" areas where it should initiate best practices and utilize the most up-to-date tools, including legal tech:
Matter Management
Ausgabenmanagement
Vertragsmanagement
Verwaltung von Inhalten
Automatisierung von Arbeitsabläufen
Reporting & Analytics
Key Integrations
Collaborative Partnering and Customer Support
Security
A Proven Provider Track Record
To illustrate, let's just look at a couple of these, as detailed on our recent ebook on the subject.
One must-have? Content management
As lawyers well know, every legal matter comes with a lot of content. Every detail is important and every piece of every matter needs to be carefully documented. Many corporate legal departments and large firms have long benefited from centralized file sharing and document management systems.
Smaller legal teams have faced higher barriers to technology adoption, but regardless of size, virtually all legal operations have to contend with content getting stored on removable drives, getting sent to multiple recipients as email attachments, or otherwise getting lost in the digital wilderness.
Keep in mind that content means more than just Word documents or PDFs. It can include emails, metadata, data surrounding documents, pictures, videos, records, etc. Trying to maintain control over all this content in all its varieties without a single place to put everything has been a total nightmare across the legal world. This is where content management becomes a pivotal addition to your legal management stack.
What does a good content management solution look like?
Put simply, content management then is the process for collection, retrieval, delivery, governance and overall management of any type of information in any format. And it's important to manage content through its entire lifecycle, from storage to deletion. Effective content management includes:
Centralized storage and tracking for files, matter and case information.
Out-of-the-box capability to associate documents with individual matters or matter types.
Stringent security measures; only the right people with the right permissions should have access to view, access or copy certain documents.
Full-text searching for easy location and retrieval of content.
Version control so you only see the right version at the right time.
Support for all document types, including video and audio.
The ability to store templates for standard forms, letters and reports.
Power in the hands of the users: individual users should be able to customize everything surrounding their data.
The ability to mail merge names and addresses into standard forms, letters and notices.
The ability to easily package various documents related to a matter or invoice.
Another must-have? Key integrations
Let's be honest. Chances are, you don't want to waste time digging through multiple systems to find where various documents and records are stored that are needed for the same matter.
Even if you adopt a legal management platform or system to manage other Legal Ops demands, such as matter and contract management, process governance, spend management, and so on, you need to make certain it integrates cleanly with the other systems you rely on most. If everything's securely integrated into your LMS, users can have a single view from a single sign-on, with everything they need to do their jobs in a single place.
Here are just a few examples of the programs your legal management system should absolutely integrate with if you want to optimize Legal Operations:
Accounts Payable
Automatically send invoices to these systems based on preset workflow and routing rules. While e-billing is great, without linking to accounts payable, someone will still have to pay the invoice separately and manually update the status in the system. This integration automates what could otherwise be a time-consuming manual process.
Microsoft Office
Integrating with Outlook, Excel, Powerpoint, Word, etc., helps the legal team collaborate better both within their department and with the larger organization. With this integration, there's no need to store emails and other files separately, you can drag them straight into your matter management. Automatically capture the metadata, text, and attachments in a single drag-and-drop. Once again, this enables you to keep everything in one place. You shouldn't have to worry about version control either, since the integration should maintain a complete audit trail of all your content.
Document Management
Depending on who you're working with, different lawyers could use different document management systems to write and create new contracts, draw up addendums and clauses, or otherwise make changes to an original draft. While you don't want to limit your ability to collaborate with other lawyers, at the end of the day it's inconvenient to store documents across a range of systems. Ideally, they should be all in one place, with their associated legal matter.
The simplest way to do this, without a massive IT overhaul? Simply plug in your document management system through an API integration. That way, you can easily search from within your single source for all things legal, and it will automatically pull from whatever document management systems you might be using.
A New Year, a new frontier
Back in 2017, a couple of CLOC leaders defined what to expect from Legal Operations to GC Magazine:
Jeff Franke von Yahoo explained how Legal Ops "ultimately leads the legal department from lacking operational discipline, to running with efficiency and effectiveness."
And Mary Shen O'Carroll, head of Legal Ops at Google, said: "It's about making sure that you're getting value for the dollar that you're spending, both inside on systems and human resources, but also externally."
As we close in on 2019, enterprises who want to ensure their own Legal Operations efforts fulfill these expectations should realize the most important place to start is by embracing the "must-haves" they'll need to succeed.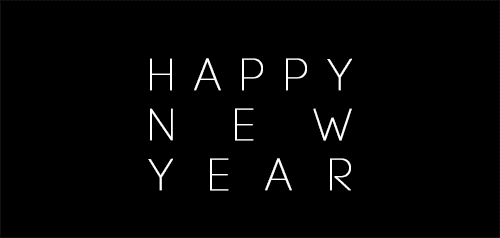 10 Must-Haves for Great Legal Operations
Explore the essential tools you need to optimize Legal Ops performance – and its value to your company.