5 New Immigration Software & Technology Trends
Whether you're an immigration attorney, or involved in immigration cases within a larger organization, you know just how complex immigration management can be.

 
From navigating policy changes, to working between the nuances of each client case, to designing your organization's internal processes — immigration management is tricky, to say the least.  
That said, the upfront legwork usually pays major dividends after the dust settles, as immigrants serve a crucial role in many aspects of the world economy: From filling key gaps in the US labor market, to demonstrating an overall higher labor participation rate than their native-born peers. It's critical to keep immigration in mind when discussing the major consequential factors that influence both our economy and the individual firms that comprise it.  
So it makes sense why organizations, now more than ever, are investing heavily in the tools and resources they need to quickly and effectively onboard immigrants into their workforce.  Immigration software technology solutions are among the first solutions they're evaluating.
Beating the bottlenecks
Historically, what's the first thing that comes to mind when you think of immigration? Forms? Questionnaires? Filling out Form X to get to Form Z only to realize Document Y is expired?
In any issue as convoluted as immigration, there are going to be bottlenecks — but with the emphasis on the emerging category of immigration software and case management solutions, we're quickly identifying and building tools that address specific pain points, like dated UI and ever-changing compliance concerns. As a result, several key immigration software and technology trends have emerged that you should be sure to keep your eye on:

Companies are increasingly turning towards immigration software solutions
Fueled in part by a Covid-inspired shift towards remote work, companies are pressing the gas down hard in the race towards becoming software-centric organizations. Gone are the days of missing paper forms that stop a case dead in its tracks.
Modern companies are moving towards modern solutions that emphasize built in security, compliance, and centralized access to an organized repository of otherwise easy to lose documents.

There's a need to improve the user experience for both the firm and the client
There's nothing even remotely encouraging about filling in a paper form with no direction on what's being done properly versus what's raising a compliance red flag.
"76 percent of paper I-9s contain an error that could result in a fine from Immigration and Customs Enforcement (ICE)," says one study. Modern immigration software solutions are purpose-built to guide the user through the challenging hoops and obstacles that so often create such complexities.

Firms are constantly adapting to new policy
Even immigration pros aren't immune to making mistakes when the goal posts are always shifting. Immigration Management inherently means managing ever changing policies, and proactively bracing and planning for policy proposals that may or may not come to fruition.
Modern software solutions are always adapting to these changes so that the users they serve don't have to spend as much time studying the minutiae and can instead focus their attention on the needs of their clients and future employees.

There's a huge emphasis on security
As the workplace becomes increasingly virtual, the importance of security can't be overstated. Early document repositories and tools don't have the beefed-up security features required of the information-vulnerable world we live in today. Modern immigration software solutions, however, always keep security top of mind and continuously adapt to the latest technology protocols and best practices.

A focus on AI-powered and predictive analytics
We're moving towards immigration software, powered by embedded artificial intelligence, that can predict whether a case will get approved or not based on the details of the application; and compare that against past applications. Think of it this way – the software can estimate your chances for getting through the application process. That's an invaluable tool on many levels.
A need for better immigration software solutions
The need for immigrant labor is significant for many industries and firms, and it's here to stay. Foreign workers fill a critical need in the U.S. labor market—particularly in the Science, Technology, Engineering, and Math (STEM) fields. In fact, Skilled immigrants' contributions to the U.S. economy help create new jobs and new opportunities for economic expansion for both immigrants and domestic nationals alike.
Make sure to stay on top of the emerging trends in the immigration management space.  Ensure your workforce remains compliant with the latest policy changes, that you continuously improve the experience and efficiency of the approval process, and most importantly, find new tools for getting your new employees up and running as quickly as you possibly can.
Mitratech's range of human resources and immigration software solutions is a great place to start.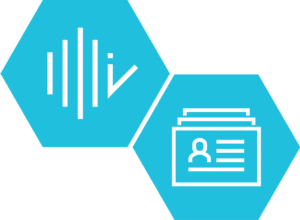 Erfahren Sie mehr über unsere bewährten, branchenführenden Lösungen für I-9 und Immigration Management.