Don't Let Risk Management Kill Your Innovation
Innovation invites new risks, some of which can be hard to identify. Even if you try to manage these risks, uncertainty surrounding innovation weighs heavily on an enterprise. But that doesn't mean that your risk management program has an excuse for killing innovation.
Innovation is considered a key risk across most industries, but it can be managed. A solution is to integrate day-to-day enterprise risk management (ERM) activities into the innovation process. Incorporating risk management strategies can help your organization innovate efficiently and mitigate your exposure. If not implemented correctly, however, the results can hold an organization back from its full potential.
Some implementations of ERM have led to an industry-wide myth that ERM is an innovation killer. It doesn't have to be — if done the right way.
To avoid holding your team back, be smart about ERM and use it to understand your organization's overall risk profile and the role emerging products, services, and technologies play in it.
The risks involved in a particular innovation
The risks of not innovating in a particular area
Reacting to strategic risks
Innovation is often a response to strategic risks. Strategic risks may include the opportunity cost of not capturing potential organizational gains that a competitor is pursuing. For example, you could decide to invest in a new project despite its risks simply because the opportunity cost of not making the investment is higher — and it could impact your market share.
Looking at innovation through the lens of risk can be beneficial as it helps an organization think outside the box. Risks that can spur innovation can be considered and assessed. Even more so, having the proper reporting can lead to strategic shifts, recommitments, and even reallocation of resources into the right areas.
Understanding strategic risk actually encourages innovation. How can you understand strategic risk? A comprehensive ERM with a proven assessment framework can help your organization consider its strategic risks.
ERM encourages innovation
Don't let ERM put any brakes on your innovation. An ERM-GRC software solution can help you reduce the probability of surprises in your operational and departmental processes. You'll optimize your ability to identify, score, and put in place controls for risk events in your innovation strategy.
A universal evaluation framework provided by such a solution can provide a means to explore knowns, unknowns, volatility, velocity, impact, risk drivers, and more. Pre-built risk assessment templates can structure your assessments to evaluate:
Processes
Controls
Departments
Produkte
Applications
This ensures you can assess and report risk across your enterprise with visibility for key decision-makers. Such insight can lead to judicious consideration of new and profitable paths.
You can't predict the unknown. But when it comes to innovation, an organization can certainly put contingency plans and agile tools in place to deal with the unexpected.
Combining innovation and enterprise risk management can lead your organization to success in these situations. An ERM initiative supported by an ERM software solution is an indispensable resource.  You'll be able to navigate existing risks and safeguard against new ones that might arise when you're experimenting with new processes and approaches for growing your business.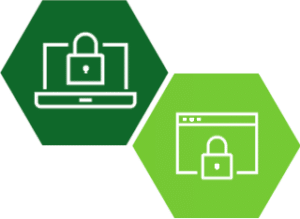 Defend yourself against vendor and enterprise risk
Learn about our best-in-class VRM/ERM solutions.