ESG Trends for 2022: The Board-Level Perspective
Environmental, Social, and Governance (ESG) issues are clearly going to be uppermost in the thoughts of CEOs and their corporate boards in 2022, if recent research by KPMG is anything to go by.
The idea that companies need to act as corporate citizens is not new, but the pressure from customers, investors, and government to meet the highest standards continues to grow. The KPMG research suggests that many CEOs are under pressure to meet these expectations, with a good proportion feeling that expectations were growing too quickly.
Challenges of ESG
While managing too much at any one time is part of the job description of a CEO, the focus on ESG presents a unique range of issues to senior managers. The components of many ESG programs are interrelated, with many touching deep into the supply chain.
While exposing companies to more risks associated with ESG, having a broad and sophisticated supply chain – with its access to skills and resources at a competitive cost – is so embedded in how businesses create value that companies need to find ways of addressing these extended ESG risks.
Why utilize third party risk management for ESG?
ESG is helping change the way that companies manage their supply chain, developing more sophisticated risk management frameworks, utilizing Third Party Risk Management (TPRM) capabilities.
Speaking with our customers, there are two clear dynamics at play.
Firstly, companies are looking much more deeply into their supply chains than they used to, going from third party relationships, and engaging with fourth and fifth level supplier relationships, where they have traditionally had little visibility, as they lacked a direct contractual relationship.
Part of this will be to assess where issues such as bankruptcy or acquisition could create problems in delivering contracted services, as one might expect in TPRM. However, in a highly networked world, looking deeper into the supply chain involves assessing companies and risks with a much larger geographic spread than had been the case before. Many of these risks might encompass issues involving modern slavery, corruption, or political risks and climate risks that fall outside traditional risk metrics and which can start to impact a business' ESG agenda.
This supply chain analysis, together with the ESG agenda, is driving a range of policy initiatives that define and document the risks and risk metrics that a business will tolerate across a range of areas.
Companies are taking this to the next level by integrating this deeper and more sophisticated TPRM picture and integrating it into the enterprise GRC dashboard to enhance the business' overall risk management. The same information is being escalated into ESG dashboards, so that progress and issues can be monitored.
Managing supply chain risk
Another development is that companies are changing the way they manage their supply chain risk. In the past, supply chain risk management was often centralized in the risk or procurement function. This delivered consistency across the business, but at the cost of flexibility and speed.
Initiatives like ESG, and the supply chain disruption that has been a feature of the last 18 months or so, is compelling many organizations to take a more decentralized approach to TPRM. This devolves more responsibility for the supply chain to the day-to-day business relationship owners, who are closer to the management of the contract and any issues that emerge. They can see issues earlier and resolve them faster.
Clearly, focusing more on the depth of the supply chain does increase the TPRM workload, but companies are looking to automation to bridge that gap.
Embracing TPRM to deliver on ESG
Companies are increasingly turning to SaaS-based TPRM platforms that facilitate these developments. These leverage automated news feeds and alerts that allow risk, procurement, and operational teams to have visibility of issues early.
A centralized repository of documentation covering contracts, supplier policies, and supplier risk profiles helps bring consistency to TPRM despite more staff being involved in the process. Automated reporting capabilities reduce the workload of managing supply chain risk and help escalate information from a TPRM platform into the GRC and ESG management dashboards.
ESG is helping change the way that companies manage their supply chain, developing more sophisticated risk management frameworks utilizing Third Party Risk Management capabilities.
Mitratech offers a powerful TPRM solution that provides managers with the confidence and assurance they need to manage their supply chain and deliver their ESG objectives. Proven and robust, our solution offers a compelling option for companies embracing ESG.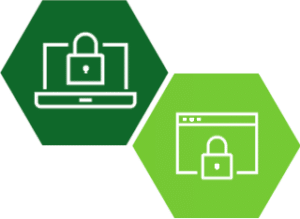 Verteidigen Sie sich gegen Anbieter- und Unternehmensrisiken
Erfahren Sie mehr über unsere branchenführenden VRM/ERM-Lösungen.