The Five-Factor Approach: Well-Defined Programs to Dig Deeper into Your Risk
Risk factor models are widely accepted as the solution to the problem of the inevitable risk that any enterprise faces. These models show how the return on any portfolio of assets is influenced by many factors and identifying those factors help a company adjust accordingly.
There are several models that use analysis techniques with multiple factors — generally two or three or more — considered. So which model is the best for your enterprise?
Protecting an organization from exposure to risk is the goal. But how can you try to protect from all risk?
It is an overwhelming and prohibitively expensive task to protect against all possible risk. Fortunately, implementing a robust risk management program can ensure the confidentiality, integrity, and availability of assets and compliance with government regulations.
Most organizations strive to identify and understand possible risks and then establish a set of controls to effectively mitigate them. This can be done with a two-factor method that looks at the level of risk the organization is exposed to and proves that there are controls in place. This method checks gives awareness of any glaring gaps in the organization's armor but makes it difficult to prioritize which gaps should be addressed first.
But adding a third factor into a risk assessment methodology can be a more effective strategic planning tool. Utilizing an effective, uniform scoring methodology for inherent risk and effectiveness of the controls in place enables risk management professionals to provide a residual risk score for the organization's leadership.
This method helps your company address the risks with the highest priorities. It also helps you define a process for accepting risks that cannot be addressed. This approach can be composed of asset identification, risk analysis, and analysis of risk mitigation.
This raises the question, of course: What's better than a three-factor method of risk assessment?
The advantages of a five-factor approach
Two additional factors help you understand your risk more accurately:
Probability – the likelihood that a risk will impact the organization within a given period, often 12 months.
Inherent probable risk – a combination of impact and probability — gives you a better estimation.
A five-factor approach allows for a more honest and accurate assessment of risk. Many people try to assess the impact and likelihood of a risk simultaneously and are forced into a subjective judgment call. They must decide which risk should be is scored higher than another, more impactful risk. The likeliest choice is a risk the organization is more likely to be content with in the next 12 months.
By assessing likelihood, impact, and controls independently to calculate more objective residual risks, you're able to provide an easy way to understand risk levels on a numeric scale. Such a scale provides understanding and direction for focus. Strategic decisions can then be made to prioritize risk mitigation time and dollars.
This well-defined approach digs deeper into a company, representing a more precise picture of risk. And ERM solutions built on a five-factor model are differentiated from others in the category by conforming to global risk standards. This model ensures that risks are understood, kept in perspective, and can be prioritized.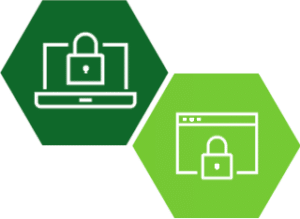 Defend yourself against vendor and enterprise risk
Learn about our best-in-class VRM/ERM solutions.