How Much Vendor Oversight Should Your Company be Performing?
It's a common practice for enterprises to conduct due diligence on any prospective third-party vendor. But why do so many organizations fail to regularly evaluate their existing vendors?
A poorly managed vendor oversight program can be a point of pain for any institution hoping to function smoothly and efficiently. Without a consistent program for managing vendor risk, banks and financial institutions, in particular, face non-compliance with government regulations. This can not only pose financial risks but can also diminish a company's reputation.
Third‐party management regulation varies between companies and industries. For instance, financial institutions experience scrutiny from the Federal Financial Institutions Examination Council (FFIEC), the Office of the Comptroller of the Currency (OCC), the Federal Reserve, and other regulators who are extremely focused on vendor management.
Such regulatory bodies will issue enforcement orders against companies who fail to monitor a third-party vendor's:
Quality of service
Risk management practices
Financial conditions
Applicable controls and reports
These requirements facilitate a company's creation of an effective vendor oversight program in order to fulfill regulatory expectations.
Creating an oversight program
The most efficacious vendor oversight program is one that permits tailored requirements based on the type of service being provided and the risks associated with it. An effective oversight program must:
Properly identify and classify the third-party vendor
Perform appropriate vendor reviews
Evaluate and monitor quality of the service provided
Report strategic vendors to a board of directors or vendor oversight committee
Use metrics, key performance indicators, and audits to evaluate quality and track issues
The prospect of executing a vendor monitoring program might seem overwhelming — but it doesn't have to be. With a vendor risk management (VRM) system you can automate and strengthen your vendor monitoring program.
Optimizing your oversight program
Meet vendor monitoring requirements with a robust vendor risk management solution. Optimize your vendor oversight and monitoring program with capabilities that include:
News Monitoring & Risk Alerting
Vendor Performance Reviews
Vendor SLA Tracking/Monitoring
Remediation Tracking
Audit & Exam Support & Reporting
VRM solutions can consistently monitor your high risk third- and fourth-party vendors to deliver a complete picture of vendor risk. You'll have oversight and ongoing monitoring that will help your organization stay in compliance with regulatory expectations.
Continuing to evaluate third parties is crucial to your institution's compliance with regulatory expectations. These vendors must be benchmarked against and evaluated with specific criteria on a regular basis.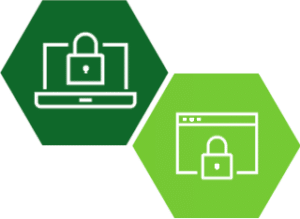 Verteidigen Sie sich gegen Anbieter- und Unternehmensrisiken
Erfahren Sie mehr über unsere branchenführenden VRM/ERM-Lösungen.