Handling Problematic Vendors
Many companies rely heavily on third-party vendors to help meet both contractual obligations and consumer demand. With such business relationships, however, comes the potential for disruptive natural and human-made events risks.
Even the most reliable vendors can suddenly and unexpectedly perform poorly, causing a previously healthy and mutually beneficial relationship to head south. When faced with such a dilemma, what can be done to fix a problematic vendor's performance? And at what point is the decision made to terminate a relationship with a vendor?
The cost of inaction
When a supplier continually fails to perform, many companies deny the problem and make excuses, avoiding taking any action. This inaction can lead to:
A reduction or loss in the product/service you offer
Vendor replacement with costly and painful contract renegotiations
Reputational risk/devaluation of brand image
Penalties and government fines
In the face of such a threat to your business, the first impulse might be to terminate a vendor relationship. Before doing so, you should consider establishing steps to fix the situation.
How can you improve a supplier's performance?
The best way to determine a vendor's performance is to rate them by calculating a third-party supplier's:
Qualität
Price and value
Adherence to delivery schedules and service level agreements (SLAs)
Capabilities
If a vendor has a poor rating, consider taking steps to improve a supplier's performance by:
Determining root causes of their inefficiencies
Meeting with the supplier to outline an action plan
Reviewing supplier management processes to prevent future problems
Ultimately, if a vendor relationship cannot be saved, formulate an exit plan and identify alternative suppliers. Ideally, this should be planned out before breaking off ties with the previous supplier.
Monitor and rate your vendors
Keeping track of vendor performance can be a difficult and time-consuming task, considering all the factors involved and moving parts to track. To simplify this process, you need a dedicated third-party vendor risk management (VRM) software solution.
A VRM solution can monitor your vendor, notify you of any risk alerts, and also perform vendor performance reviews. These reviews rate not just your third-party vendors but their vendors, known as fourth-party vendors.
A VRM solution enables you to monitor vendor performance regularly with user surveys and monitor vendor SLAs with detailed SLA tracking. You can also set customized review frequencies to ensure your vendors are performing. A VRM solution should also offer a document and records archive in the event a vendor relationship does have to be terminated.
Your third-party vendor's risks are also Ihr risks and require appropriate management on your end. Taking steps to improve your third-party risk management can provide peace of mind and guarantee your company's continued success in the months and years to come.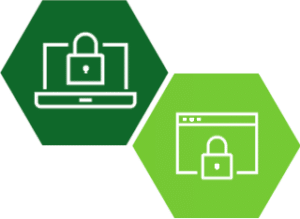 Verteidigen Sie sich gegen Anbieter- und Unternehmensrisiken
Erfahren Sie mehr über unsere branchenführenden VRM/ERM-Lösungen.