HR Tech Trends for 2021 and Beyond
A few decades ago, the fax machine went mainstream. It was a technology that revolutionized Human Resources departments everywhere!
It's safe to say the evolution of HR technology has come a long way since those high-pitched screeches and beeps. In fact, hear this loud and clear: HR Tech trends for 2021 and beyond will transform the workplace like never before.
Cloud-based HR tools have blossomed as we continue to traverse the uncertainties of the Covid-19 crisis with an eye on a post-pandemic world.
Three main areas dominate HR tech trends for 2021 and beyond, and they've all been accelerated by the events of 2020.
 Hybrid Workforce
Remote work was already starting to gain some momentum before the new decade dawned, but a global pandemic has forced working-from-home to the forefront, and it's likely here to stay on some level.
One survey found that 82% of employees have responded positively to working from home, and over 83% of companies intend to continue offering some remote work options after the pandemic is over.
HR teams have had to adjust quickly to the new hybrid workforce, capitalizing on technology that allows for remote work to blend seamlessly with office collaboration. A number of key cloud-based tools will continue to be employed:
Virtual onboarding
Online collaboration tools
Digital workflow & office productivity tech
Fully automated payroll systems
With access to remote workers, HR teams also are no longer constricted to local hires; by adopting artificial intelligence for online recruitment, they can now source employees with varied skills and experiences from anywhere on the planet.
 Employee Experience
Covid-19 has had a profound impact on the employee experience and the work:life balance. People were forced out of the office and generally left behind their workplace identities, while navigating the many challenges of the pandemic at home, from creating proper home office space, to concerns about daycare, and worries about personal and family health and safety.
Striking a balance between team engagement and productivity with employees' emotional and mental health?  That's a challenge HR professionals will have to continue to negotiate in 2021 and beyond, amid a pandemic whose end is still uncertain, and as remote work continues to be the norm.
HR teams will play a key role in using various digital technologies and employee experience platforms to integrate practices such as employee training and development, engagement and team building, along with well-being.
 Post-Pandemic Recovery
With vaccines being distributed, we're starting to see the light at the end of the COVIDCovid tunnel. Companies emerging on the other side will find a brave new world and, as discussed above, brave new challenges for their HR departments.
Human Resources professionals are on the frontlines of the digital workplace. HR must continue to partner with IT to further develop platforms and tools that will enable a thriving transition to the new remote workforce. They'll need to drive the adoption and success of these HR technologies with employee retraining and upskilling.
HR tech in 2021 and beyond will be the driving force behind creating a successful new digital workplace — one that supports employee engagement and efficiency, while ensuring workers feel supported and connected…wherever they may be.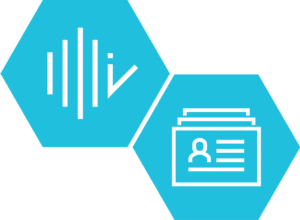 Erfahren Sie mehr über unsere bewährten, branchenführenden Lösungen für I-9 und Immigration Management.