Immigration Reform: How Will Your Law Firm Keep Up?
President Biden's plans to modernize the U.S. immigration system are starting to take shape. Congress has unveiled the proposed immigration bill, which, if passed, would bring about the country's most sweeping immigration overhaul in generations.
Among the highlights:
More employment-based visas; reduced wait times & backlogs.
Eliminate restrictions on family-based immigration.
Student visas would be boosted with eased path to green cards after graduation.
Employment authorization for all H-4 temporary visa holders.
'Dreamers', TPS holders, and immigrant farm workers would be able to apply for green cards immediately.
Immigration reform of this magnitude would mean not only a clearer path to citizenship for millions, it would also mean a huge caseload uptick for immigration law firms and service providers country-wide.
Volumes of new guidelines, policies, forms, and deadlines. How will lawyers roll with the changes? The answer should be automatic. As in, an automated, secure, comprehensive, and compliant law software solution.
Mitratech's INSZoom is one such solution. There are a number of areas where immigration service providers will be especially challenged, and they can all be addressed with a best-in-class law software solution that allows for a quick and efficient adaptation to these potential reforms.
What should an effective case management solution provide?
Form Changes:  There are about 2,000 immigration forms that a law firm or immigration desk must track, and many more in store as regulations change.  So a good immigration case management software solution (again, like ours) will include a comprehensive library of forms that's continually updated with each new update being included within 24-48 hours of its release.
Operative Effizienz:  The sheer volume of changes would require massive staffing hours to keep up. The software we're describing would customize case workflows, monitor any necessary filing deadlines, and digitize repetitive processes via machine learning and robotic process automation (RPA) to automate mundane, time-consuming processes, saving huge amounts of time.
Datensicherheit und Compliance:  At the same time that law firms could be dealing with a slew of new immigration procedures, we can't forget that data privacy and protection laws continue to get more strict, as well.  The software tool you use should ensure  GDPR/CCPA compliance, and also includedetailed user and access management protocols and multi-factor authentication to protect applicant data security.
Umwandlung in eine Perspektive: The combination of a significant inflow of candidates within the new remote work landscape makes it vital that this solution includes a cloud-based central repository that's accessible for both prospects and staff. It should provide global case management support for law firms, corporations, and immigration applicants wherever they may be.
With so many exciting immigration reforms proposed, we're all hoping to see the new bill become law. But let's not forget to be as prepared as possible for the great migration that may be ahead of us. A proven and leading immigration case management software solution can get us all there more efficiently.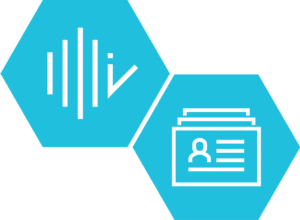 Erfahren Sie mehr über unsere bewährten, branchenführenden Lösungen für I-9 und Immigration Management.