New 2020 I-9 Form Updates April 30, 2020 for ICE Compliance
Immigration continues to be a pressing topic among today's companies. In today's political environment, employment eligibility compliance is one of the most resonant issues for employers, especially those operating in sanctuary cities.
While many policies advanced by the Trump administration have been stymied in court, the administrative branch has broad authority to ramp nationwide I-9 enforcement, increasing the probability that a business will be audited. The DHS agency, ICE, has claimed that it increased I-9 audits 400% in 2018 and 500% in 2019. The Obama administration had already doubled I-9 enforcement in its tenure, so companies that may have been audited once every 25 years – or never before – are now grappling with an entirely new risk analysis. This is most concerning for employers still using paper I-9s, which average a 76% error rate.
The fines from ICE audits are typically in six-figure amounts, though some rise to seven figures –  not counting the fallout from negative press, HR hours, and legal fees. Since 2017, ICE has issued some of the largest penalties in history, including a $95 million assessment to one company.
While employment eligibility compliance has become more challenging than ever, companies can insure against the downfall of ill preparation or innocent mistakes by taking action now.  Legal technology firm Tracker Corp, before its acquisition by Mitratech, had spent the last two decades integrating with federal systems for immigration and I-9 compliance, correcting errors in real-time.
Backed by Pearl Law Group's top-ranked immigration lawyers and advised by other highly-rated I-9 lawyers across the U.S., Tracker I-9 Compliance is unmatched in its ability to prevent errors and automatically fix errors. The key is to get an employer within weeks below the riskiest error rates – the ones that carry the highest fines and make it hardest for the employer to avoid censure. These exclusive features enable employers to readily demonstrate their good faith efforts to be compliant and ultimately help curb or avert fines.
Keeping employers error-free
Tracker Corp evolved when I developed technologies for Pearl Law Group and other firms to deliver more cost-effective compliance services to corporate clients. Adapting the technology to address all regulatory and legislative changes over the past decade, our AI has demonstrated that it can keep employers 100% error-free:  No company has ever been fined for any of the millions of I-9 forms produced in Tracker I-9 Compliance.  Deployed easily within a few weeks and integrated with the company's regular HR system such as Workday or Infor, Tracker I-9 Compliance can cost as little as the price of "a cup of coffee" per employee each year.
For those companies still doing employment eligibility verification the old way, though, the I-9 is the most-fined HR form in the U.S.  Before it changes again on April 30, employers would be well advised to find solutions by consulting with counsel and adopting I-9 fool-proofing technology.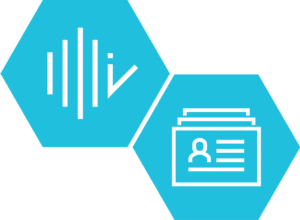 Erfahren Sie mehr über unsere bewährten, branchenführenden Lösungen für I-9 und Immigration Management.