How to Set Up a Successful Vendor Risk Management Framework & Program
Vendor Risk Management (VRM) is a process dealing with continued management and assurance that third-party vendors don't cause any negative impacts or disruptions for your business performance or workflow.
VRM is intended to assist in managing and monitoring for potential vendor-related risks, but must be methodical and organized to be effective.
Vendor risk management allows the design of new business processes with adequate built-in risk control and containment measures. It should be a way for everyone to be able to avoid detrimental business risks altogether and create strong compliance management controls. Third-party risk management is constantly evolving, so policies and procedures should be ever-changing to allow for the increase in risk complexity.
Asking key questions about your current third-party relationships and party risk management framework will help reveal insights and potential gaps in risk compliance. This can help ensure that you anticipate changes that can occur in the future and ensures you're using a vendor risk management software solution that addresses all your third-party risk monitoring needs. Having a strong vendor risk management framework, supported by the right software solution, gives you the ability to perform due diligence and score vendors on multiple key variables to determine their overall risk breakdown.
Why is a vendor risk management framework so important?
More and more organizations are outsourcing sensitive tasks to third-party vendors which opens them up to potential risks they wouldn't previously have had.
When a Vendor Risk Management software does it's job effectively, it can reduce business disruption and decrease exposure to risks overall.
Beyond protection for the organization, VRM also:
Holds third-party vendors accountable
Decreases costs by locating unnecessary vendors
Assists with compliance
Builds understanding of who has access to data and how it functions
Tracks necessary security controls
Maintains records
Develop a process, policy, and procedures
It's always best to list the process steps first. Having an outline of at least five of the key steps to your vendor management process will highlight your current process and may open up areas where more steps are needed or the process needs to be tweaked. Once you have the series of steps you take in your current vendor management process, you are able to add in fillers to the steps and create your policy.
The policy will become a procedural document that explains each step clearly in detail.  It can be used as a formal process for all future vendor management users to follow as a consistent company standard.
Create a well-defined vendor selection process
Having a vendor selection or vendor vetting process is critical to the success of your vendor relationship. It is the first step in selecting which vendors to use, the services they provide that might be valuable to your business, and figuring out where they might fall in a risk level assessment. This is the perfect time to compare vendor competitor products and services, do a risk assessment for each, and request proposals.
Establishing standards is especially important when it comes to your contracts. Not all contracts are the same. While you may have a standard template that your organization uses when entering a new vendor relationship, it is inevitable that changes will be made. And that's okay: By having those established standards, you can incorporate them into the negotiation process to streamline the review and approval.
Having standard processes for how contracts are managed, who is managing them, legal review, etc. is also essential. This sets up a precedent for all future relationships so that even though the contract language might be different, the process is still the same and leaves less room for error.
Keep up with due diligence and ongoing monitoring
Prioritize vendors based on their risk level to your business. This will also help ensure that access to your system and documents is based on all legitimate business needs. All critical and high-risk vendors should undergo a full due diligence review annually.
Depending on industry standards and your own company policy, most medium-risk vendors can go every other year with a risk review. It can be done on an annual basis, but that's not necessary since their risk is not as high to the company. All other vendors, those considered low risk, can undergo an annual survey, but a full due diligence review is not necessary.
Establish a strong due diligence process. If you can't, find a VRM solution that offers outsourced risk management services with an experienced team to do the groundwork and review all of your vendor due diligence reports, including vendor:
SOC1/ SOC2 reports
Financials
Business continuity plans
Information security plans
Certificates of insurance
An outsourced team can work to develop a strategic and comprehensive compliance review for each of your vendors.
Define an internal audit process
While an internal audit process may not seem important in the set-up of a vendor risk management program, it can become a crucial part of the process. Having some sort of audit process will become a catch-all before mitigating potential errors, risks, documentation errors, and so on.
This is a chance for you to review all the vendor information, contract, due diligence, and other reports to see if there are any errors or gaps in information vor an outside auditor does. This will ensure that you have a chance to fix any errors and revise or put appropriate controls in place to mitigate any future risks.
Have comprehensive reporting and continued monitoring
Vendor risk management software supports a continuous process involving vigilance and ongoing monitoring. Having comprehensive reporting will help you be aware of what is happening in your network. Ongoing monitoring will also ensure that you are kept in the know about significant changes to a vendor's environment as soon as they happen.
This allows you to monitor a vendor's financial health, business continuity plans, security controls, and any potential negative publicity. Through continued monitoring, you can also perform updated vendor risk assessments to see if their risk rating has changed.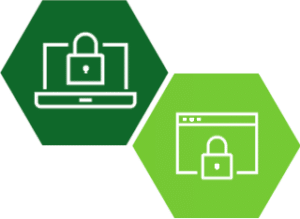 Verteidigen Sie sich gegen Anbieter- und Unternehmensrisiken
Erfahren Sie mehr über unsere branchenführenden VRM/ERM-Lösungen.