SOC 1, 2, or 3: What's Best for You?
Almost a decade after Service Organization Controls (SOC) were introduced, there's still confusion over the variety and contexts of SOC audits.
On the surface, there appear to be three kinds of SOC reports, and within them two subtypes. If some critical or high-risk vendors provide a SOC 1 and others give you SOC 2 or even SOC 3, how can you know the difference? And how do you know when and why to use each one?
The differences between SOC 1, 2, and 3
A SOC 1 audit is a confidential report that details the effectiveness of internal controls at a third-party vendor that may be relevant to their client's internal control over financial reporting.
SOC 1 audits can be either a Type 1 (that focus on a vendor's controls) or a Type 2 (that test the design and operating effectiveness of key internal controls over a period, usually no shorter than six months).
The SOC 1 audit is based on the SSAE 18 Standard, a new auditing standard with a broader scope that includes key insight into fourth parties.
A SOC 2 audit evaluates internal controls, policies, and procedures that directly relate to the security of systems at third- and fourth-party vendors. The SOC 2 is a confidential report that determines vendor compliance with the Trust Services Criteria:
Security
Availability
Processing integrity
Confidentiality
Privacy
A SOC 3 report is also based on the Trust Services Criteria. It can be freely distributed and is not confidential. A SOC 3 does not give a description of the service organization's system. Instead, it provides a summary of the auditor's report.
Implement a single source of truth
SOC reports can be anywhere from 50 to 250 pages. If you don't have the expertise or time to review, understand, and substantiate the massive findings from your SOC reports, a vendor risk management (VRM) system can automate the work for you.
VRM solutions can review SOC control audit reports per your organization's submission or by requesting them directly from the vendor. A team then provides a final report which summarizes the risk analysis and findings.
As part of working with a VRM solution, you obtain a single source of reference, with everything you need in one place. The evaluation and final report, your documented review of our findings and attestation to complementary controls, and the vendor's documents are uploaded into your electronic vendor folders.
When considering which reports from your third- and fourth-party vendors fit your organization's needs, you must first understand the different types of SOC audits. For more on the differences between SOC 1, 2, and 3, download and read the white paper "SOC 1, 2, or 3: What's the Best for You?".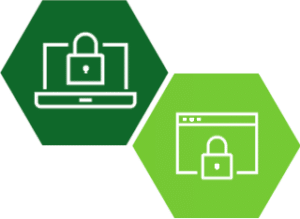 Defend yourself against vendor and enterprise risk
Learn about our best-in-class VRM/ERM solutions.