Poll: What Matters Most to Vendor Risk Software Users?
At a recent virtual user group forum for VendorInsight clients, we asked for feedback from attendees as to what topics were the areas of most interest to them as vendor risk software users.
Using an online voting system, they were able rate the following areas in terms of how great a priority each area is to them.  The results were interesting – and useful for us in making future enhancements to VendorInsight and our other vendor risk management solutions:
What were their priorities?
As you can see, generating Reports and Queries from within VendorInsight is very important to a lot of our clients, and some new reports available within VendorInisght were demonstrated live by members of the team.  They demonstrated  how to draw down and manipulate data with some reports, including vendor evaluations, geographic locations reports allowing one to see where one's vendors are located, and outstanding actions reports.
This last one is very popular with vendor risk software users, allowing them to track and record the progress of activities related to vendor management within one tool.  These simple demonstrations generated great feedback and comments from the user group and led to mini-sessions solving some very specific customer queries.
Customizing system templates is clearly a key capability, and one very much in demand in vendor risk software.  So the team demonstrated how a VendorInsight administrator, whether a client or member of the Mitratech support team, can employ the feature. Questionnaires and customized forms can be developed to fit one's own specific requirements, so one can gather the ideal dataset to answer specific queries and questions to one's own standards.
The ability to manage 4th party vendors is also very important to our clients as vendor risk software users, and this VendorInsight feature was demonstrated, showing how it can be connected to individual contracts, products or services within one's own Master Contract Agreement and how data can be drawn from within VendorInsight to populate 4th party vendor data. Some excellent points came "from the floor" regarding the current setup for management of 4th party vendors, and the team provided solutions for some of the challenges currently being experienced.
All in all, this was an excellent session for Mitratech and our clients alike, and a blueprint for more User Group Forums going forward.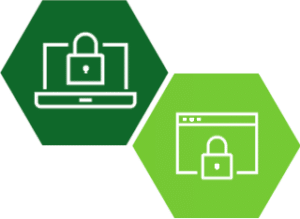 Defend yourself against vendor and enterprise risk
Learn about our best-in-class VRM/ERM solutions.