What Is I-9 Compliance? Here's Why It's Vital
Even in the calmest of times, immigration law, especially I-9 compliance, can be complex. Regulations and verification methods are constantly changing, yet compliance is essential to remaining in business (ideally, by not incurring huge penalties).
Economics and politics affect immigration, but the global pandemic has made this confusing landscape spectacularly more challenging. Here's what you and your organization need to keep in mind to remain compliant with immigration law and Form I-9.
What is an I-9 form?
According to the United States Citizenship and Immigration Services, or USCIS, form I-9 is used "to verify the identity and employment authorization of individuals hired for employment in the United States."
Form I-9, or Employment Eligibility Verification, requirements stem from the Immigration Reform and Control Act of 1986 (IRCA), which forbids employers from hiring and employing workers in the U.S. knowing that the individuals are not authorized to such employment.
The I-9 form consists of three sections: Die first part is for employee information and attestation; the second for employer review and verification, and the dritte for reverification and rehires. Employees fill out the first section of the form, entering information about their identity and employment eligibility, and providing all required supporting documentation no later than the first day of their employment. The employer completes section two no later than the third business day of employment.
The bottom line is simple – all American employers must correctly complete the I-9 form for every individual they hire for employment in the U.S. Buckle up though, as this is pretty much where the simple part ends.
COVID-19 disrupted our lives in the most possible ways, including Form I-9. DHS and U.S. Immigration and Customs Enforcement (ICE) introduced a flexibility in compliance on March 19, 2020. Originally set to expire on December 31, 2020, this temporary guidance allows DHS to "exercise prosecutorial discretion to defer the physical presence requirements associated with the Employment Eligibility Verification (Form I-9) under section 274A of the Immigration and Nationality Act."
Due to extended precautionary measures caused by the pandemic, DHS extended this policy until January 31, 2021. This only applies to workplaces that are operating remotely – like we said, the I-9 regulations are always changing.
Why ensure I-9 compliance?
There isn't really an option – legally, you have to be I-9 compliant because, well, it's the law.
Not convinced? In 2019, employers found to be in violation of Form I-9 requirements faced $14 million in total fines. Not something to be laughed at! On top of this, the Department of Homeland Security (DHS) introduced new, increased fines in 2020.
How to conduct an I-9 Audit for employers
ICE can inspect Form I-9s with only three days' notice of inspection. Are you doing the most you can to avoid fines and be compliant?
While it's easy to accidentally end up on the wrong side of immigration law, there are a few steps you can take to try and keep your organization compliant.
First, implement proper training for the individuals responsible for completing the Forms I-9.  Ensure you're using the most current version of the form, as it is regularly updated. Your representatives should understand what documentation is required and what actions to take if it is insufficient.
Second, you should regularly conduct an internal audit of the current Forms I-9. Review them to ensure there is one on file for every employee, and that they were filled out correctly. If there are discrepancies or incomplete information, correct them to mitigate risk. The best way to ensure you are in compliance is to have a process in place to confirm that alle Forms I-9 are updated and stored correctly.
Common I-9 mistakes (and how to avoid them)
Forms I-9 are quite a bit of paperwork. Mistakes are common and problems may arise for many reasons, such as untrained or poorly trained staff supervision, or failure to conduct internal audits and catch mistakes or inadequacy. Some of the most common challenges include:
Incomplete or incorrect form sections (such as missing signatures or checkboxes, or false information)
Failure to provide or verify supporting documentation
Missed filing deadlines
It's easy to see why this can be difficult. To enforce compliance, employers must keep track of over 1200 Form I-9 rules! In 2018, between 60-80% of paper Form I-9s went missing, were incomplete, or contained mistakes and errors. Given the stringent regulations in place, let's just say this is not ideal. Companies found to have I-9 and immigration problems can quickly find themselves a spotlight in the 24-hour media cycle, creating risk to your brand and reputation.
Are there effective I-9 compliance solutions?
Luckily, there are steps and software solutions you can use to ensure I-9 compliance without constantly losing sleep over the paperwork involved. What are some of the problems a best-in-class compliance solution addresses?
Inefficiency
It takes a lot of time and effort to get new employees to complete forms properly, have them reviewed for accuracy and completeness, and to simply stay up to date on the constantly changing I-9 rules and regulations.
Increased government scrutiny
Federal audits are multiplying; companies now stand a 95% chance of being audited within the next decade. Organizations might be exposed to thousands (or more) of federal fines, with average fines of $2,000 per substantive error. Strict deadlines are in place to submit I-9s to E-Verify to confirm the eligibility of employees to work in the U.S.
Paper-driven errors
COVID-19 proves the obsolescence of paper, yet many I-9s are still being processed this way.
76% of paper I-9 forms have at least one fineable error; this is 4.1 times higher than electronic 1-9s with verification. Without a central repository, forms are easily lost, posing a much higher audit risk.
Lack of visibility
Manual I-9 processes aren't integrated with the existing HR platform, making employee data redundant and error-prone.
To mitigate these risks, a best-in-class digital solution can help streamline I-9 compliance and help avoid these issues.  Tracker I-9 Compliance is one such solution – in fact, it's the industry's most advanced I-9 compliance offering. From paper form digitization to ongoing electronic I-9 management, it's a user-friendly end-to-end compliance solution created by top-ranked immigration experts. To date.  To date, it's maintained a perfect 20+ year track record of zero client fines.
What are the outcome of adopting a solution like this?
Better efficiency and integration
A solution designed specifically for HR and Legal teams that require full I-9 compliance should have robust capabilities and ease of use that make perfect compliance simple and intuitive for HR and legal teams. Smart workflows should submit eligible I-9 records automatically to E-Verify® as they're completed to ensure on-time processing. API integration with your existing HRIS systems distributes clean data across all departments, offering Single Sign-On (SSO) for efficient login.
Improved compliance
Expose potential errors for efficient remediation, while establishing detailed audit trails to ensure fully compliant electronic forms. A personalized dashboard keeps each manager focused on open items that need attention to assure on-time submission.
Solve the remote hiring challenge
Your software should manage timelines of all remote hires from one simple interface. In the case of Tracker I-9, users can even conveniently schedule mandatory in-person ID verification using any of 300 Remote I-9 Centers and thousands of mobile officers, located across all 50 states – with just one click.
Complete audit protection
Use a solution that can prove it's partnered with the industry's leading applicant tracking, onboarding, and human capital management providers, ensuring data is complete and accurate for audits. In Tracker I-9's case, three tiers of customized audit support and legal consultation are designed to fit any budget and team – including form preparation and assistance with agent communication.
Superior security
Manage the progress of all I-9s forms from a fully encrypted, cloud-based solution to ensure data protection, equipped with powerful, real-time reporting tools.
Paper form conversion
Your solution should feature fully-secure paper form scanning and manual key entry services for U.S. organizations and firms. Effortlessly convert hundreds or thousands of archived paper I-9s into compliant and easily manageable electronic forms.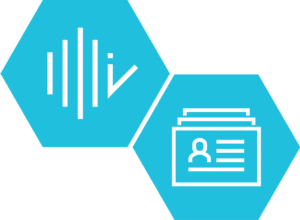 Erfahren Sie mehr über unsere bewährten, branchenführenden Lösungen für I-9 und Immigration Management.