Avoiding the Talent Gap — Managing Your HR Risks
Human capital is everything, as far as the success of an organization is concerned.  Thus far, there's no technology that can substitute for it.
The Conference Board's 2020 survey, released on January 2, illustrates that, reporting that loss of key talent remains the highest concern for CEOs around the world.
"Regardless of a company's location or size, attracting and retaining top talent ranks as the number-one internal stressor for CEOs and other C-Suite executives globally in 2020," explains the annual survey. This talent gap was already an issue across several industries before the COVID-19 crisis. How has the pandemic intensified this concern?
Companies that encourage collaboration between enterprise risk management (ERM) programs and human resources can better understand potential risks posed by the talent gap. But how can HR focus on risk management when they have so many other important priorities?
Keeping up with the pace of change
The widening skills gap can impact a company's innovation and ability to deliver goods and services to clients and customers. The promise of maintaining deliverability is, of course, as critical factor in the ERM process.
What causes the talent gap? Retiring Baby Boomers, increased automation and digitization, accelerating privacy regulation and other trends have led to a tipping point with the American workforce.
Keeping up with the pace of change in the past meant hiring new talent. As explained by Security Magazine in 2019, "A key Gartner recommendation in more adequately managing data privacy regulations is the appointment of a data protection officer, while both GDPR regulations and digitalization bring with them a host of specialized talent needs impacting nearly every organizational function."
Even at the time, however, Matt Shinkman, managing vice president and risk practice leader at Gartner, warned that ongoing disruptions would add complexity to talent needs. He couldn't have known how COVID-19 would change the world just a year later. He advised that companies should shift from hiring externally to training the current workforce and applying risk mitigation strategies for critical talent shortages.
What new skills are needed during the pandemic, and what skills will be needed when it's over? Forbes suggests that adaptability, tech-savviness and a commitment to continuous improvement will be most valued on a potential employee's resume.
How can HR departments adapt?  ERM solutions are one answer…
Employers must expand human resources' role as part of the ERM function. HR's usual focus is on enhancing work quality and filling of key roles. Optimizing HR's function with an ERM solution can help mitigate interrelated risks across the entire enterprise.
Utilize an ERM-GRC solution with robust risk data collection and workforce analysis tools that allow you to assess employee skills, identify problem areas and develop a sound talent strategy. You'll be empowered to develop audit plans, track remediation issues from the findings and institute correction actions.
Management can use an ERM solution to monitor the wellness and productivity of an entire workforce, which facilitates the assigning of financial and technological resources to struggling areas and departments. These insights highlight where new hires or training could enhance workflow. As well, you'll have the means to plan for future pandemics by providing preparedness scores, such as if any areas could benefit from cross-training.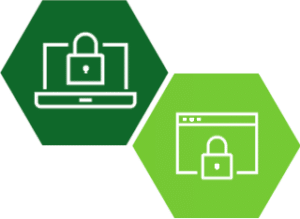 Defend yourself against vendor and enterprise risk
Learn about our best-in-class VRM/ERM solutions.