Automate your financial institution's risk and compliance processes
Expertly designed to meet the specific needs of banks, credit unions and financial technology firms of all sizes, Continuity makes mitigating risks, remaining compliant, and controlling exposure to third-party risks easier than ever with cloud-driven, automated RegTech software.
Our technology can give your organization the support it needs to:
Understand regulatory changes and how your operations are impacted

Take action to implement regulatory changes across your organization 

Proactively identify and assess emerging risks 

Promote a risk-aware culture and performance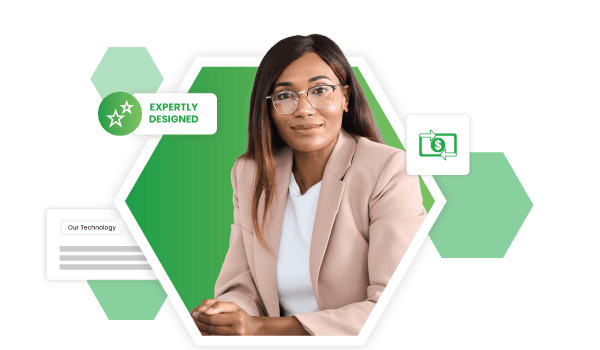 Drive effortless regulatory compliance
Continuity provides daily monitoring of regulations pertaining to the financial services industry. Our in-house expert team, the Regulatory Operations Center, then analyzes each update, alerts you with a conclusion of their analysis, and provides recommended action steps to ensure compliance.
RegAdvisor® Pro
Expert analysis and recommended action steps are provided automatically for federal regulatory changes.
RegAdvisor® 州
Consolidated federal and state regulatory changes to help you reduce risk and increase your regulatory compliance confidence.
RegAdvisor EA
Automatic alerts on enforcement actions issued by covered Federal agencies.
RegControls™
Over 400 prebuilt controls for real-time compliance management, kept up to date by our regulatory experts.
Controls Builder™
A customizable controls designer that you can configure to meet the business needs of your financial organization.
Ready to automate risk and regulatory compliance management for your financial institution?
See what you can do with Continuity.
Stay one step ahead of risk
Continuity intelligently identifies and assesses the risks facing your enterprise, providing a holistic view of risk to help you make informed and timely decisions.
风险顾问
Built-in expertise with 4,000+ pre-identified key risk indicators tied to 150+ risk assessments.
Bank Analytics
Access to customizable risk analysis systems in our client support portal.
ERM Exec
A holistic view of risk, empowering executives to make informed decisions.
ERM Reporting
A comprehensive peer-to-peer report developed for executives and boards that quantitatively gauges their risk profile.
Strategic Plan
A targeted and actionable plan pulling from meaningful insights and strategic analysis.
Capital Plan
The standard for meeting regulatory requirements and assessing capital adequacy.
Control your vendor exposure.
Continuity limits your exposure to the third-party risks posed by your vendors by facilitating the management of all vendors that matter most to the operations of your business:
供应商
The entire lifecycle of vendor management is engineered into our technology— from risk assessment to contract review.
Continuity is a cloud-native, automated regulatory change management and risk solutions for the financial services industry, continuously updated by subject matter experts.
Continuity's enterprise risk management (ERM) technology, compliance, vendor and performance management systems are tailored to meet the specific needs of banks, credit unions, mortgage companies and financial technology firms of all sizes.
Continuity's use cases for the financial services industry currently include:
监管变革管理 

合规管理

企业风险管理 

供应商风险管理 

Policy management
See how teams like yours are leveraging Mitratech's GRC solutions suite
From Enterprise Risk Management (ERM) and Data Privacy to Policy Management and QHSE Incident Support, explore integrated GRC software solutions for every need.
Alyne
Find out how Neodigital leveraged Mitratech's Alyne to deliver a complete Risk Inventory in just 6 weeks.
ClusterSeven
See why Shawbrook Bank chose ClusterSeven to help deploy a centralized platform for managing business-critical spreadsheets. 
Explore Mitratech's Comprehensive GRC platform portfolio
Best-in-class, scalable solutions to help elevate your risk management, responsiveness, resilience, and reputation.