3 Lines of Risk Management Defense: Assessment, Compliance and Audit
With risk management increasing in complexity, and consequences for risk management failures escalating, organizations can no longer rely on disparate risk management practices or a single, small team for protection.
More companies are utilizing the Three Lines or Defense (3LoD) model of risk management. The 3LoD approach emphasizes a collaborative approach to risk management with checks and balances to help prevent missteps, mistakes, and miscommunications.
Despite its prevalence, the 3LoD model of risk is still poorly understood by many. It's easy to find variety in the executions, even in very similar organizations following the same guidance. Regardless of the execution, leaders say there are challenges in establishing clearly defined roles and responsibilities within the three lines of defense — risk assessment, oversight, and audit.
Risk assessment
Regular review and evaluation of a company's foundational processes represent the First Line of Defense (FLoD). FLoD is effective because foundational processes are best understood by the people directly overseeing them.
A businesses' processes — ranging from manufacturing and finance to travel and human resources and beyond — are rife with potential losses and negative impacts. It's important to implement a structured method and set schedule of assessment for your FLoD team. This gives your organization deep insights into the risks you're exposed to at a foundational level.
An enterprise risk management (ERM) software solution can assist you and your team in assessing and reporting risk across these operations, applications, and processes. Using role-based access, permissions, notifications, and automated scoring capabilities, ERM systems offer simple configurations to align assessments with the realities of your business. You gain meaningful understanding of the actual and potential issues facing your company.
Einhaltung der Vorschriften
Completing a FLoD assessment provides insight into risks and the efficacy of the controls developed by compliance, but effective and efficient risk management requires expertise of risk management strategies and compliance requirements in a broad context.
In addition to this inherent need for intelligent strategy and approach, companies are faced with increased scrutiny of businesses and their risk safeguards. Regulators are especially focusing on business interactions with their customers and the protection of customer data. As a result, regulators expect businesses to:
Proactively identify potential risks
Verify compliance
Monitor changes
To satisfy these regulator expectations, organizations must prove that there is informed oversight of assessments and that they have comprehensive controls to address legal and regulatory requirements. This Second Line of Defense (SLoD) provides that expert review for compliance.
Companies that don't comply with consumer laws and other regulations could take a hit to their reputation and incur fines and penalties.
Fortunately, ERM solutions can provide tracking for SLoD challenges to FLoD assessments and the ability to show oversight on those assessments. The software can also manage all of a business' policies, procedures, and enterprise documentation for regulatory, legal, and compliance requirements.
The SaaS solution produces documentation necessary for audits and examinations, links policies to different regulatory requirements and areas of risk across an enterprise, and manages document expirations and updates.
Audit
Audit, the Third Line of Defense (TLoD), is an independent monitor that assesses the effectiveness and accuracy of the first two lines of defense on an ongoing basis. Regular and targeted reviews can be conducted to ensure that risk management practices are adequately designed to effectively meet company goals and regulatory requirements and to ensure they're properly executed.
The TLoD's findings must drive change whenever issues are uncovered by this expert review. It's essential to the TLoD (and to regulators) to have effective tracking of audits and the remediation of the issues they uncover.
These audits can be managed and tracked in an ERM solution with the ability to organize programs, work papers, and findings for each risk area. The solution can also enable scheduling of audits, department notifications, and issue management.
When audits are complete, report findings can be linked to an Issues & Remediations Tracking module to ensure timely follow-up. Reporting capabilities should include calendar views, audit, and issue status-at-a-glance.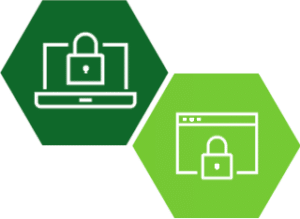 Defend yourself against vendor and enterprise risk
Learn about our best-in-class VRM/ERM solutions.