We meet you where you are...
TeamConnect scales to meet your legal department's exact needs – and can take you anywhere you want them to grow.
It's the proven Enterprise Legal Management (ELM) platform that brings together people, processes, and information from across your enterprise, providing focus so you can transform Legal Operations.
Best-in-class ELM
TeamConnect is the only platform delivering both robust, powerful functionality and adaptability – fostering your self-sufficiency while freeing you from relying on vendors.
The leader in legal management
Our clients make up a legal operations community that's recognized for its leadership and willingness to share best practices with peers, and in the past year have received accolades from the Financial Times, ACC and ILTA.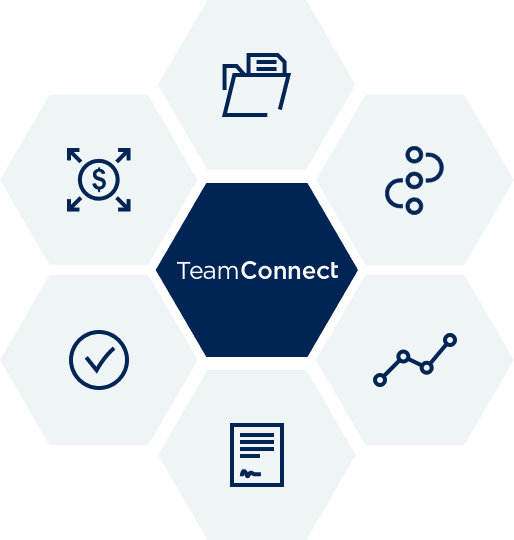 Hit your KPIs, reap ROI, and drive long-term value
>$500M
What clients have reduced in legal spend in 12 months
75% reduction
in an effort to open and assign new matters
1 million hours +
Attorney time saved over the 12 months
Want ROI? Run your own numbers
6% Reduction in Legal Spend
$16 Million in outside spend
6% Improvement in productivity
20 attorneys * fully burdened cost
19 paralegal & admin * fully burdened cost
Your total annual savings:
A proven suite of legal technology solutions
TeamConnect is just one product in a family of legal management software solutions that have been adopted by legal departments everywhere, in multiple industries.
From legal workflow automation to Policy Management, Information Governance and beyond, explore the entire range of integrated Mitratech solutions.
"The (TeamConnect) e-billing implementation alone saved us an average of about 6.7% on legal invoices..."
"They (in-house counsel) like it (TeamConnect) because they are able to get to the level of control and granularity they need in order to manage their cases."
"I love the fact that Mitratech understands and embraces the feedback from clients. Providing an opportunity for the clients to make the decisions on features through the working groups helps deliver a product that meets the needs of their end users."
"The great thing about Mitratech is, they listen to what we say, and through our suggestions they develop more software to help our company be more successful and profitable."