Work smarter, leverage data, save money
Today, insurance companies need technology that enables consistent processes, comprehensive record-keeping, and secure integrations across legal, claims litigation, and risk & compliance operations. So they can protect the organization from risk and empower strategic decisions.
Mitratech products are already relied upon by 7 of the top 10 Property and Casualty insurers worldwide. From managing internal processes and spend to integrating with other key systems on a global scale, we know your needs.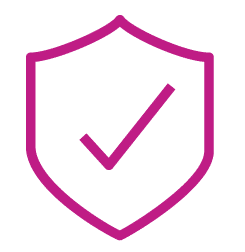 Just a few ways you'll benefit?
Standardize and manage large volumes of data
Govern your vital data securely, and from a single centralized source.
Securely integrate with claims management systems
Seamlessly manage line-of-business systems from within and outside the company to eliminate duplications and redundancy.
Automate workflows
Drive significant ROI almost immediately, while eliminating human error and waste.

Streamline policy & procedures management
Automate implementation of new or revised policies and procedures, ensuring far better communication, attestation, and defensibility.
Optimize counsel selection
For Legal Ops, make data-based choices of in-house versus outside counsel, driving better outcomes.
Reduce external legal spend
Save 5-10% annually with accurate e-billing and invoice error detection.
Our focus? On your success.
Schedule a demo, or learn more about Mitratech's products, services, and commitment.